Microfluidics made by GeSiM: The Heart of a State-of-the-Art Water Monitoring System: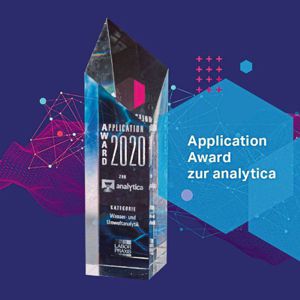 Beside of bioinstruments, 25 years of experience in development of microfluidic flow-through-cells predestine GeSiM as a supplier of microfluidics for sophisticated miniaturized systems for pharmaceutical research, life sciences and biotechnology.
The German Fraunhofer-IKTS Dresden is heading a publicly funded research project (BMBF project ANTHROPLAS). A miniaturized and mobile waste-water monitoring system for Diclofenac and other anthropogenic pollutants is the main objective. GeSiM participates with its own modular construction kit MicCell (Flow-through-cells for microscopy). Customized layouts for microfluidic chips can be cost-effectively achieved with this kit. Further, the MicCell kit supports the completion of these flow-cells with external fluidic components, e.g. pumps and valves. For the ANTHROPLAS project GeSiM developed flow-through-cells with NIL imprinted 3D Nanoarrays for the generation of surface plasmons for high-sensitive optical sensors. Details are available from the MicCell application section on our home page.
In the future the project partner ECH-Elektrochemie Halle GmbH will proof and market this waste-water monitoring system. At this year's (virtual) Analytica trade show Munich the prototype was awarded with the "LABORPRAXIS Application Award 2020 for Water- and Environment Analytics".
---
Spurenschadstoff-Überwachung im Abwasser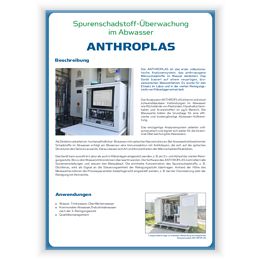 Product Brochure of ECH Elektrochemie Halle GmbH (German)