BioScaffold Printer 5.1/E





Melt-electro-writing-1920
Melt Electro Writing
High-voltage induced deposition of biopolymer fibres creates attractive growth environments for cells. (Image with courtesy from Dr. Cathal O'Connell, BioFab3D, St Vincent's Hospital Melbourne, Australia)









Development of Artifical Womens Breast



The new egg style for breakfast?
A thin mesh from PCL 50.000 was printed on a solid support. After detaching the flexible mesh can be moved. It adheres easily to the curved surface of the egg.

3D Bioprinters – The modular Solution for Tissue Engineering from GeSiM
Tissue engineering combines biocompatible/biodegradable polymers with living cells. Our 3D Bioprinters come with a wide range of different printing tools for each available "bioink". With the tools introduced in PRINT TOOLS the GeSiM BioScaffold printers are the most flexible and modular 3D bioprinters on the market. They adapt when your research focus changes and protect your initial investment. On top, tailored solutions are available too, just contact us!
Main applications:
3D Printing of very different (Bio-)polymers (can contain cells)
Design and print of porous structures for tissue engineering
Co-printing of hard (E.g. PCL/PLA) and soft (E.g. Alginate) biopolymers (Sequential printing, co-axial extrusion, Nanolitre pipetting)
Functionalization of metal implants with soft polymer layers
Printing of micro structures from biopolymers by melt electro spinning/writing
Gradient mixing of biopolymers
Instrument Platform
The GeSiM bioprinter BS3.2 is a compact benchtop printer for Tissue Engineering research. BS5.1 is based on a more powerful motion system for sophisticated  research with polymer melts. BS5.1/E address manufacturing requirements by a much larger XYZ gantry.
Each BioScaffold printer comes with three pneumatic extruders but adapts to a wide range of materials by numerous add-on modules. Printing tools and software are almost identical for most GeSiM bioprinters.
Basics:
Three pneumatic extruders for dispensing of high-viscous/ pasty materials. Individual print parameters for each axis
Temperature control of pneumatic extruders (Optionally):
– Cartridges: 4°C to 190°C
– Nozzles: > 200°C
Automatic alignment for tools and building platform
Nozzle cleaner
Tray for well plates (customized trays are available on request)
Windows computer with preinstalled software, media control system (F-Box)
Pipetting unit for Nanolitre liquid handling (Optionally)
The basic pneumatic extruder allows individual pressure settings. GeSiM Bioprinters support 10 ml and 30 ml standard cartridges. Stainless steel cartridges/ nozzles for printing of thermoplastic melts are available. Pressure ranges from 0 to 6 bar.
Multimaterial Printing
Biopolymers for cell cultivation usually show a low viscosity. 3D structures of defined shape, however, require stiff materials with low cell viability potential – In principle opposite properties. Up to three pneumatic extruders on each GeSiM bioprinter allow combined printing of stiff and soft materials.
The core/shell extruder prints even two different materials with a single tool axis. Details are available through the tab PRINT TOOLS.
Nanolitre Pipetting
Tissue Engineering often raises interface and surface questions: How do cells adhere to artificial bones, implants and similar objects? What is the optimum scaffold geometry/ scaffold material to achieve appropriated cell adherence? Which cell line works, which doesn't? Just throwing your ready-printed 3D object into a petri dish with cell suspension? – The Nanolitre pipetting module applies cells with spatial resolution during printing. Design and realization of complex artificial tissue with several cell types – partially applied to different parts of your 3D structure – becomes feasible.
The GeSiM Nanolitre Pipetting module allows up to 96 different cell suspensions or protein solutions for embedding into 3D structures during printing.
CAD – based tethering of cells/proteins to parts of a 3D structure during printing,
Volumes <100 Microlitres per species save resources when using rare and expensive samples,
Onboard washing allows subsequent liquid handling of different species with one tool,
Dispense volume ranges from 0.1 Nanolitre to Microlitres,
Twin adapter for micro pipets enables parallel aspiration of two species with subsequent droplet mixing at the target position.
Refer to the tab PRINT TOOLS for technical information on available dispensers.
Sterile working
Tissue Engineering assembles living cells to biopolymers. 3D printing shall be done quickly, safe and in a sterile environment. Physiological conditions have to be maintained to protect your particular cell lines which often incorporate a lot of labour and resources.
GeSiM Bioprinters always come without lid/ HEPA filters. Our instruments are designed to be placed in a professional Biosafety Cabinet (BSC). Such cabinet usually offers bench space for the manual preparation of bioinks immediately before 3D printing. It eliminates contamination risks when transferring your "living bioink" from another place to your 3D printer.
GeSiM collaborates with manufacturers of BSCs if you don't have an appropriated box in your lab.
---
Always on board: Pneumatic Extruders
Each GeSiM bioprinter comes with at least two pneumatic extruders. The GeSiM BioScaffold printers can be extended by numerous tools for additional extrusion principles as well as optical components, like cameras and UV lamps. For optimum configuration of tools for your particular application we offer free pre-tests with your material.
Mechanical Piston Extruders
Pneumatic extruders work well for most cell friendly bioinks. Limitations often occur when particular material properties (Stiffness, viscoelasticity) challenge the pressure control system and cause fading accuracy.
 Powerful motor driven piston extruders extend the capability of the pneumatic extrusion system:
High pressure (Virtually > 100 bar) prints viscoelastic and high-viscous materials, even through tiny nozzles.
For very low-viscous bioinks constant piston strokes ensure constant material flow, independent on the material level inside the cartridge.
The High-Temperature Piston Extruder (HT-Extruder) prints thermoplastics like PLA (Polylactic acid) and ABS at temperatures up to 250°C. It comes with the stainless-steel cartridge as well as stainless steel nozzle. A two-zone heater compensates the temperature drop from the cartridge to the nozzle. Particular metal nozzles with diameter ranging from 100 Micrometers to 1,500 Micrometers are available for the HT-Extruder.
The Gradient Mixer (Available for BS5.1 only, left above) combines the outlets of two HT-Extruders with a special mixing head. It allows varying mixing ratios of two thermoplastic melts during one print.
3D printing of larger batches becomes available by the 50 mL piston extruder (right above). Adapters for smaller cartridges are available on request.
Core/Shell Extruder for coaxial printing of two materials
Soft matrices like Hydrogels are cell friendly materials but hard to print into stable 3D structures. The combination with more stiff thermoplastic scaffolds may cause biocompatibility issues. The pneumatic C/S-extruder (Core/Shell-extruder) for the BioScaffold printers allows simultaneous printing of two materials with different properties in a coaxial arrangement. The tool features a pair of nozzles – an inner core nozzle, surrounded by the outer shell nozzle. The print parameters can be set individually for both channels in order to match properties of the respective bioinks. Nozzle diameters range from 100 Micrometre to 5000 Micrometre.
[1]Akkineni, T. Ahlfeld, A. Lode and M. Gelinsky:
A versatile method for combining different biopolymers in a core/shell fashion by 3D plotting to achieve mechanically robust constructs, IOP Publishing Ltd., Oct 2016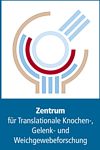 Centre for Translational Bone, Joint and Soft Tissue Research, Technische Universität Dresden
Nanolitre Pipetting Tools
The GeSiM bioprinters BS3.2 and BS5.x are available with the optional Nanolitre pipetting module. It transfers small liquid sample amounts from a 96 well micro titer plate to a defined locations on the target object during 3D printing.
Pipets for different volume range are available:
Passive needles for syringe supported displacement dispensing. The lowest dispense volume might be half a Microliter.
The volume range between fifty Nanolitres and a few Microlitres is covered best by the solenoid dispense valve.
Piezoelectric nozzles for free-flight micro drop dispensing (Viscosity limit around 10 mPa*s). The lowest dispense volume is in the range of 0.1 Nanolitres.
The innovative Twin-Tip-Pipettor operates two separate GeSiM piezoelectric nozzles on a swivel. For aspiration both nozzles dip into separate wells of a 96-well-plate. The droplets of both nozzles than hit each other and mix up on the target surface.
Heatable versions of the piezoelectric nozzles are available for liquids with higher but temperature dependent viscosity.
Curing/ Photopolymerization
Among others the GeSiM BioScaffold printers support the Omnicure S1500 UV lamp. GeSiM assembles the necessary optical fibre to the XYZ gantry. A special lens head attaches to one of the three cartridge holders.
Melt Electro Spinning-Writing (MEW)
The optional MEW module for the BioScaffold printers BS3.2 and BS5.x combines pneumatic extrusion and high-voltage induced fibre deposition for particular thermoplastic materials. Strand size and layer thickness come down below 100 Micrometres. Strand thicknesses of 10…20 Micrometres can be achieved from materials like PCL with a molecular weight of up to 50,000.
In contradiction to Melt Electrospinning (MES) Melt Electrospinning Writing deposits each fibre in a regular manner. CAD geometries can be printed to a certain extent. The MEW module extends the standard configuration of the instrument by a special tray with embedded electrode, a high-voltage generator and security measures.
Powder Pipet (Patent pending)
Tiny amounts of granular solid materials can be added to 3D prints by the new powder pipet: It's kind of a vacuum tweezer with a defined pore chip or micro basket on the foot side. It aspirates either single grains or a few micrograms from a reservoir and dispenses it on a target. The foot area of the powder pipet is customized for a particular granule and application.
A particular biopolymer is usually available with very different compositions, molecular weight and physical properties (melting points, viscoelasticity). Please download the Tools at a Glance brochure for more information. GeSiM is ready for print tests with your own bioink/ biopolymer. Please contact us for arrangements.
Plasma  Pen
The Plasma Pen (developed and manufactured by Nadir S.r.l.) is an atmospheric plasma jet that allows the ionization of argon gas by applying high voltage (HV) near the channel where the gas is flowing. It can be configured to each GeSiM bioprinter as individual tool.
Applications:
Activating and cleaning the whole object porosity
Sterilization with oxidative plasma during polymer printing
Functionalization with a proper chemical precursor without solvents
Benefits:
Reductive or oxidative plasma can be used to clean surfaces, remove organic dirt or polymeric layers
Surfaces can be activated to improve adhesion of cells, printed material or different melted materials
Inlet capillary for the introduction of vapour and aerosol precursors allows deposition of functionalities, coatings and nanocomposites
The Plasma Pen was developed and adapted to GeSiM products within the frame of the European FAST project. Please download the FAST brochure for more information.
---
Please download the BioScaffolder brochure for more details on available tools or just contact us for full catalogue with all technical details and specs.
---
Highest Flexibility for a Changing World
GeSiM instruments incorporate highest modularity. Even when acquired for a particular project, additonal tools for upcoming projects are available at affordable costs.
Our budget line BS3.3 Prime comes with a fix combination of tools, whereas BS3.2 and BS5.1 can be configured almost arbitrarily. Here we show popular setups, please visit the preceding tab "Print Tools" for more information or download the brochure below.
Hardware upgrades mostly can be done without a service visit of GeSiM engineers (Limited for BS3.3 Prime). GeSiM permanently developes new tools/modules, probably fitting to your personal BioScaffold printer.  The user software GeSiM Robotics reconfigures easily and reflects always the actual status when adding new hardware. Tool-related pieces of software can be added similar to the download of apps for your phone.
The GeSiM factory service is available for older BioScaffold printers as well as for retrofitting of BS3.3 Primes with fix configuration.
Particular applications may require tools for high pressure, high temperature, extremely thin strands and others:
GeSiM Robotics
The user software of all our Bioprinters is called GeSiM Robotics. It is a flexible but intuitive software:
Configuration and automatic alignment of print tools and print targets
Setup and test of print parameters with particular biopolymers
Optical monitoring of drop-on-demand pipets
Optimization of print parameters during 3D prints
Planning and execution of batch processes (Sequences)
Processing of External CAD Data
GeSiM Robotics supports STL and 3mf formats. An STL file describes triangulated surfaces in a three-dimensional Cartesian coordinate system. It is widely used for rapid prototyping, 3D printing and computer aided manufacturing.
The BioScaffold printer software defines internal scaffold- structures in between surfaces imported from a STL file. The 3mf format works similar but supports different objects in one file. It is the preferred data standard for multi-material scaffolds.
---
What are the GeSiM BioScaffold printers used for?
– Production of support structures (Scaffolds…) for tissue engineering
– Printing of 3D bodies from biopolymers
– Research and development of biopolymers for sustainability and environmental protection
– Application of living cells and bacteria, either embedded in a biopolymer or seeded by the optional pipetting unit
– 3D Printing of ceramic pastes and bone replacement materials
– Melt electro spinning writing for research on lymph nodes and eardrums,
This section presents highlights of the work of our customers with GeSiM instruments for bioprinting. It is neither comprehensive nor can GeSiM be responsible for content and correctness.
---
MEW Milk Protein/PCL Blends for Skin Regeneration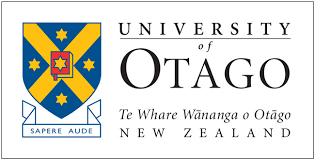 The GeSiM bioprinter BS3.1 is an important tool at the Department of Chemistry at the University of Otago, New Zealand.
Demand for skin replacements is rapidly increasing as burn and full-thickness wounds are difficult to repair due to the low regeneration capability of innate tissues, as well as the physical drawbacks associated with currently available substitutes.
Polycaprolactone (PCL), a bioresorbable and biocompatible, synthetic polymer was selected as scaffold material due to its mechanical stability, flexibility, and superior melt processing properties. In order to increase PCL's biological functionality bioactive milk proteins (MPs) were blended with PCL.  To date (August 2019, GeSiM), this is the first study of its kind detailing the tissue regenerative capacity of PCL containing MPs as bioactive additives for skin regeneration using MEW.  The aim of this study was to MEW MP/PCL tissue engineered constructs (TEC) and assess their suitability for generating tissue in vitro.
The MPs, lactoferrin (LF) and whey protein (WP), were mixed with PCL individually at varying concentrations (0.05%, 0.1%, 0.25%), and in combination (COMB) at concentrations of 0.25% e ach. TECs were characterized chemically, physically, and their biological activity assessed in vitro.   Physical characterisation of MEW MP/PCL scaffolds showed that reproducible, layered micron range scaffolds could be fabricated; displaying high porosity, low degradation, and rapid protein release. Biological activity, determined via an in vitro skin model using human keratinocytes (HaCaTs) and normal human dermal fibroblasts (Nhdf) cells, showed significantly increased cell growth, spreading, and infiltration into LF (0.25%) containing scaffolds and COMB scaffolds when compared to PCL alone (p≤0.05). These findings demonstrated that the combined addition of LF and WP increased the biological activity of MEW PCL scaffolds and could be potentially used as a TEC for deep tissue dermal regeneration.
References:
A/P Azam Ali,  Director – Bioengineering Programme & Centre for Bioengineering & Nanomedicine (Dunedin Hub), University of Otago, Dunedin, NZ
Dr. Jaydee Cabral, Senior Lecturer, Centre for Bioengineering & Nanomedicine (Dunedin Hub), University of Otago, Dunedin, NZ
---
PCL-PEG Blends for Tissue Engineering
PCL (PolyCaproLactone) is a popular hard-phase biopolymer for tissue engineering and 3D printing. It is biocompatible and – to a certain extent – biodegradable. Multi-printhead instruments like the GeSiM BS31 easily combine PCL struts with cell friendly alginate/hydrogels.
Hard-phase biopolymers shall be optimized towards a quick degradation/mass loss when getting in contact with body fluid. An inherent drawback of pure PCL is the relatively high stability under physiological conditions. Here we present a recent study [1] addressing this problem. It was conducted using the predecessor of BS3.1, BS2.1.
PCL and polyethylene glycol (PEG) blends (PCL-PEG) together with alginate dialdehyde gelatine hydrogel (ADA-GEL) loaded with stromal cell line (ST2) were investigated.
The PCL-PEG blends showed a much faster degradation and a mass loss tending to be almost equal with the corresponding content of PEG being ~14% for the PCL-PEG 8020 and ~23% for the PCL-PEG 7030 compositions. The wetting behaviour and the cell behaviour were improved in comparison to pure PCL. Blends showed improved hydrophilicity and cell response with PEG blending increasing the degradation and decreasing the mechanical properties of the scaffolds.
References:
[1] Tobias Zehnder, Tim Freund, Merve Demir, Rainer Detsch and Aldo R. Boccaccini: Fabrication of Cell-Loaded Two-Phase 3D Constructs for Tissue Engineering,
Materials 2016, 9(11), 887
3D-printing of Cell-loaded Alginate Capsules suspended in Hydrogel
Printable biomaterials can benefit from complex compositions: The release of drugs or cell  growth have to be controlled after printing. A group at the Friedrich-Alexander University in Erlangen added prefabricated capsules enriched with cells to hydrogel before printing.
The GeSiM BioScaffolder was part of this study. It presents a novel method to produce macroporous hydrogel scaffolds in combination with cell-loaded capsule-containing struts by 3D bioplotting.
This approach enables loading of the capsules and strut phases with different cells and/or bioactive substances and hence makes compartmentalization within a scaffold possible.
The goal was to produce scaffolds for possible applications in bone tissue engineering consisting of alginate struts containing alginate capsules enriched with MG-63 osteoblast-like cells and ALP (alkaline phosphatase). Two combinations were compared, namely ALP in the struts and cells in the capsules and vice-versa. Both combinations were cytocompatible for cells and mineralization of scaffolds could be detected in both cases, according to an OsteoImage staining. ALP had no adverse effect on cytocompatibility and enhanced mitochondrial activity.
Different components desirable for bone regeneration, e.g., cells and bioactive proteins, can be incorporated both in the capsules and struts. This enables compartmentalization of components, which facilitates greater flexibility in modification of the scaffold.
References:
Rainer Detsch, Bapi Sarker, Tobias Zehnder, Aldo R. Boccaccini and Timothy E.L. Douglas:
Additive manufacturing of cell-loaded alginate enriched with alkaline phosphatase for bone tissue engineering application. De Gruyter, BioNanoMat 2014; 15(3-4): 79–87

---
Fabrication of Photosynthetic Algae-laden Hydrogel Scaffold
The "Green Bioprinting" approach is expected to bring an advantage for existing applications of microalgae in the biotechnological field as, e.g. harvesting and separation procedures could be simplified and the co-immobilization of microalgae with (e.g. plant growth promoting) bacteria could be conducted in a spatially organized manner. In addition, this novel approach opens further possibilities for new, future-oriented applications such as the usage of microalgae or other plant cells in the medical field. The cocultivation of algae in close vicinity to human cells could enable a sustained delivery of oxygen or secondary metabolites with therapeutic potential to human cells without the need of external supply. The fabrication of patterned coculture scaffolds can be easily realized by two-channel plotting. [1]
In this study, conducted by GeSiM customers at the Centre for Translational Bone, Joint and Soft Tissue Research at the Technische Universität Dresden in collaboration with partners from the Institute of Bioprocess Engineering at the TU Dresden, a simple geometry was chosen to demonstrate embedding of microalgae in an alginate hydrogel scaffold by 3D plotting.
It was demonstrated that microalgae can be immobilized in 3D alginate-based scaffolds with predesigned geometry. The alginate matrix has proven its suitability for cultivation of the embedded algae—as indicated by cell growth and photosynthetic activity. [1] The immobilization of microalgae in the plotted structures resulted in an enhanced viability and stable growth rates even under suboptimal culture conditions. [2]
References:
1] A. Lode, F. Krujatz, S. Brüggemeier, M. Quade, K. Schütz, S. Knaack, J. Weber, T. Bley, M. Gelinsky: "Green bioprinting: Fabrication of photosynthetic algae-laden hydrogel scaffolds for biotechnological and medical applications", Engineering in Life Sciences, Volume 15, Issue 2, pages 177–183, March 2015
[2] F. Krujatz, A. Lode, S. Brüggemeier, K. Schütz, J. Kramer, T. Bley, M. Gelinsky, J. Weber: "Green Bioprinting: Viability and growth analysis of microalgae immobilized in 3D-plotted hydrogels versus suspension cultures", Engineering in Life Sciences, Volume 15, Issue 7, pages 678–688, October 2015
Alginate/Methylcellulose Blends for 3D printing
The group of Prof. Michael Gelinsky at the Technische Universität Dresden conducted a study to overcome the limitations of biofabrication with cell-friendly TE Materials. The aim of the study was to develop a plotting material that is based on alginate, the probably most popular substrate material for biological 3D printing. The goal was to find a composition optimized both for printing and for cell embedding.
Basically a rather easy approach was used: Addition of Methylcellulose (MC) to low concentrated alginate. That leads to an enhanced viscosity and therefore improved printing conditions. The MC did not contribute to the gelation and was released from the scaffolds during the following cultivation. Mesenchymal stem cells were added to the alginate-MC blend and showed high viability after several weeks of cultivation within the plotted scaffolds.
In this work both cytocompatibility and mechanical properties of the alg/MC material were investigated. The developed plotting material allows to print 3D objects in the centimetre range and even complex geometries.
References:
[1] Kathleen Schütz, Anna-Maria Placht, Birgit Paul, Sophie Brüggemeier, Michael Gelinsky and Anja Lode: Three-dimensional plotting of a cell-laden alginate/methylcellulose blend: towards biofabrication of tissue engineering constructs with clinically relevant dimensions,
Journal of Tissue Engineering and Regenerative Medicine, Article first published online: 22 JUL 2015
Reconstruction of a Human Scaphoid Bone
The replacement of bones in course of accident treatment usually requires titanium implants. It is a widely used material for trauma surgery but shows inherent drawbacks: A mismatch of mechanical properties, interface issues to the surrounding soft tissues and no capability to grow.
A joint research project of GeSiM and Dresden University of Technology (TU Dresden) – Centre for Translational Bone, Joint and Soft Tissue Research – aimed in establishing 3D printing of patient-specific implants of a degradable biomaterial. As model the human scaphoid bone was selected and 3D data extracted from a CT scan.
In a first step the CT data of the patient were analysed to separate bones from the remaining tissue (Virtual environment/ contouring). Next the CT data was transformed into a 3D DICOM model using an Open Source software package. The scaphoid bone was isolated from the complete bone set to generate 3D STL data, a format describing surfaces by triangularization. The STL format is widely used by all kind of 3D printers, also the GeSiM BS3.1.
Finally the STL data of the scaphoid bone was loaded into the software of the GeSiM BS3.1. The bone model was printed from calcium phosphate bone cement VELOX® from
InnoTERE GmbH
, Radebeul.
This work is a research project without clinical background. Future research may be focusing on the settlement of osteoblasts or mesenchymal stem cells in the scaffold structure for subsequent incubation and generation of an artificial "living" bone.
We thank the BMWi for funding this work (AiF-ZIM program, project number KF2891602).
References:
[1] T. Ahlfeld, T. Köhler, Ch. Czichy, A. Lode, M. Gelinsky: A Methylcellulose Hydrogel as Support for 3D Plotting of Complex Shaped Calcium Phosphate Scaffolds.
Gels 2018
, 4, 68 (14 pages)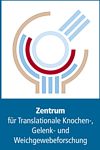 Centre for Translational Bone, Joint and Soft Tissue Research, Technische Universität Dresden
---
Highly Customized and Affordable Implants by a new Hybrid 3D Printing Technology

Eight European companies and research institutes have teamed up in the EU-funded research and innovation project "FAST", which stands for "Functionally graded Additive Manufacturing (AM) Scaffolds by hybrid manufacturing", to make a new 3D printing technology available for the manufacture of implants customized to the patient at affordable cost. Specific patient implants can promote effective preoperative planning, shortening the time of surgery and improving the lifetime of the implant.
Scaffolds production for tissue regeneration is one of the main fields where the "Design for Function" feature of AM makes the difference relative to the other production techniques, in particular if in the production process all the needed "functions" can be introduced: shape and porosity, mechanical stability and biochemical properties such as cell growth control or antibiotic function. The FAST project aims to develop a cost-efficient technology to integrate all these "functions" in a single AM process that is even capable to produce gradients in the bulk or surface properties of the individual scaffold. Furthermore, the incorporation of smart fillers with bio-active properties into the scaffold material will reduce the risk of post-surgery infections.
GeSiM has been engaged for the development of high-performance syringe extruders for printing of polymer gradients within a single AM step. We developed a specialized mixing device to combine two separate HT syringe extruders. The new mixer fits onto the BioScaffold printer BS5.1.
Further GeSiM adapts the NADIR plasma pen onboard of the BioScaffold printer, it now synchronizes with all other BS tools. The plasma pen is a highly flexible tool to modify surfaces layer-by-layer during the 3D print. Depending on its configuration the plasma pen sterilizes, activates surfaces or deposits reactants. This atmospheric plasma jet is realised starting from the unique design developed by Nadir S.r.l. (Patent no. WO / 2015/071746) that ensures an efficient, cold and clean plasma for the surface treatment of the most delicate and heat sensitive materials. Nadir plasma is based on a 27MHz RF (radio frequency) generation system that allow to obtain one of the coldest plasma present in the market, able to preserve a high efficiency in the desired surface treatment of materials
In particular, Nadir torch allows:.
The surface etching to increase the roughness at nanoscale and to expose the fillers to the surface
The coating with nucleophilic groups
The coating with electrophilic groups
The control of the surface wettability.
Materials for Bioprinting
Several partners developed new biopolymers and fillers. New materials e.g. to mimick artificial bones are now commercially available:
PEOT/PBT polymer composites (master batches) (Polyvation BV, The Netherlands)
Fillers as drug delivery systems for bioactive molecules (Prolabin & Tefarn S.r.l., Italy
Polymer compounds with active and bioactive properties (Nadir S.r.l., Italy)
Dosable Reduced Graphene Oxide (Abalonyx AS, Norway)
For more information please download the FAST brochure.
---
The FAST project is scheduled to run for four years from 1st December 2015 to 30th November 2019 with a budget of 4,9 MEUR, which is funded by the European Union under the H2020 Framework Programme for Research and Innovation.
FAST project partners: